In Control is the fourth episode of Season One of The Americans on FX, and the fourth episode overall.
When an assassin attempts to kill President Reagan, Philip and Elizabeth scramble to handle the fallout within the KGB. Meanwhile, Stan pressures his source within the Rezidentura to find out if the KGB was responsible for the attempted assassination.
President Reagan is shot and Philip and Elizabeth learn this from a news report after spending the afternoon together in a hotel room. Stan and Amador are practicing speaking Russian when they learn of the news. Both nations' agencies are eager to learn if the other is involved and Agent Gaad tells Stan that he needs to know if John Hinckley Jr. is working with the KGB, so he has him meet with Nina.
James Brady is falsely declared dead by many news agencies as Elizabeth is told by Claudia to prepare for Operation Christopher - a code name for Russian agents engaging in guerilla warfare in the event of a coup. She also says that she does not believe that the KGB were behind the assassination attempt.
After completing their first mission of questioning Reagan's nurses who ensure he will survive, the Jennings learn they are to mark key U.S. officials for future sniper hits. This leads to their discovery that Secretary of State Alexander Haig, who to some appeared to have taken control of the White House as acting president, may have the launch codes to the country's nuclear arsenal. Elizabeth wants to inform the Soviets, but Philip insists on further investigation.
They see Stan arrive home and learn what he knows. He gives John Hinckley, Jr.'s motivation behind the assassination attempt; there was a concern the Soviets might have been involved, but it was quickly refuted. As Stan and his wife grow farther apart, Philip and Elizabeth get closer, as they agree that their act of withholding the Haig intelligence could get them killed.
The assassination attempt on Ronald Reagan took place outside the Washington Hilton Hotel on March 30, 1981. The perpetrator John Hinckley Jr. carried out the attack in an attempt to impress actress Jodie Foster who he became infatuated with after seeing her in the 1976 movie "Taxi Driver". At his 1982 trial he was found not guilty by reason of insanity and confined to St. Elizabeth's Hospital but was released in 2016 to be placed in the care of his mother. White House Press Secretary James Brady was also shot in the attack but survived with severe brain damage. He died in 2014 and a Virginian coroner ruled his death a homicide 33 years after the attack.
| Song Title | Performer(s) |
| --- | --- |
| The Pictures of My Wall | Echo & The Bunnymen |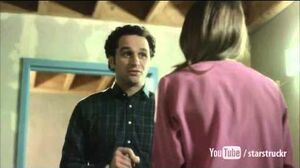 Ad blocker interference detected!
Wikia is a free-to-use site that makes money from advertising. We have a modified experience for viewers using ad blockers

Wikia is not accessible if you've made further modifications. Remove the custom ad blocker rule(s) and the page will load as expected.