In Control is the fourth episode of Season One of The Americans on FX, and the fourth episode overall.
When an assassin attempts to kill President Reagan, Philip and Elizabeth scramble to handle the fallout within the KGB. Meanwhile, Stan pressures his source within the Rezidentura to find out if the KGB was responsible for the attempted assassination,
President Reagan is shot. Both nations' agencies are eager to learn if the other is involved. After completing their first mission of questioning Reagan's nurses who ensure he will survive, the Jennings learn they are to mark key U.S. officials for future sniper hits. This leads to their discovery that Secretary of State Alexander Haig, who to some appeared to have taken control of the White House as acting president, may have the launch codes to the country's nuclear arsenal. Elizabeth wants to inform the Soviets, but Philip insists on further investigation. They see Stan arrive home and learn what he knows. He gives John Hinckley, Jr.'s motivation behind the assassination attempt; there was a concern the Soviets might have been involved, but it was quickly refuted. As Stan and his wife grow farther apart, Philip and Elizabeth get closer, as they agree that their act of withholding the Haig intelligence could get them killed.
| Song Title | Performer(s) |
| --- | --- |
| The Pictures of My Wall | Echo & The Bunnymen |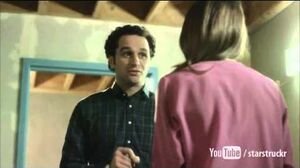 Ad blocker interference detected!
Wikia is a free-to-use site that makes money from advertising. We have a modified experience for viewers using ad blockers

Wikia is not accessible if you've made further modifications. Remove the custom ad blocker rule(s) and the page will load as expected.