Duty and Honor is the seventh episode of Season One of The Americans on FX, and the seventh episode overall.
Synopsis
Edit
Philip and Elizabeth's troubled marriage is further tested when a mission to discredit a Polish pro-democracy leader reunites Philip with his old flame.
Philip is sent to New York City to discredit a Polish dissident. There he works and has sex with an agent named Irina, who was his lover before he left Russia. She asserts that her son in Russia is from that relationship. After the successful mission, she tells Philip she plans to leave the KGB and disappear; she invites Philip to join her but he declines. Elizabeth develops a new source within the SDI project by paying off his gambling debt.
| Song Title | Performer(s) |
| --- | --- |
| The Box | Fad Gadget |
| Coit Tower | Millionaire at Midnight |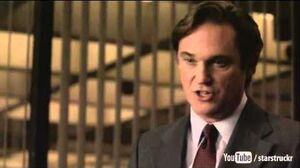 Ad blocker interference detected!
Wikia is a free-to-use site that makes money from advertising. We have a modified experience for viewers using ad blockers

Wikia is not accessible if you've made further modifications. Remove the custom ad blocker rule(s) and the page will load as expected.