Dimebag is the fourth episode of Season Three of The Americans on FX, and the thirtieth episode overall.
Synopsis
Edit
Philip faces a moral dilemma while developing an asset. Philip and Elizabeth's friction escalates. Stan develops a theory with serious repercussions for national security. Paige makes a surprising birthday wish.
Licensed music
Edit
Philip buys Yazoo's (known in North America as Yaz) 1982 debut album Upstairs at Eric's for Paige. Later, the two big hit singles from the album are heard:

"Don't Go" plays on Paige's stereo and when Stan re-enters the diner to look for clues of Zinaida's covert espionage.
Kimberly plays "Only You" on her boombox when she's flirting with Philip at the end of the episode.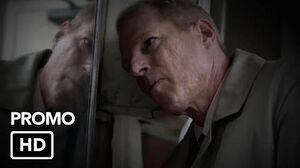 Ad blocker interference detected!
Wikia is a free-to-use site that makes money from advertising. We have a modified experience for viewers using ad blockers

Wikia is not accessible if you've made further modifications. Remove the custom ad blocker rule(s) and the page will load as expected.